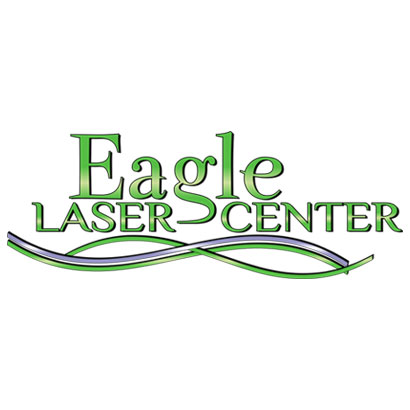 FOR SKIN:
RevLite® is the next generation of Q-switched laser technology — a multi-purpose, multi-wavelength aesthetic medical laser that offers maximum power and versatility for a broad range of indications on all skin types. RevLite® utilizes an extremely high-speed shutter to produce nanosecond pulse widths, enabling highly effective procedures with less heat and increased safety. Featuring PhotoAcoustic Technology Pulse®, the RevLite® delivers very narrow pulse widths at peak energy, even at larger spot sizes. The speed and power of RevLite® can create a superior PhotoAcoustic rejuvenation effect, including a more refreshed appearance, a reduction in fine lines and wrinkles, smoother texture, tightening and decreased pore size.
By storing energy between pulses, an EO (electro-optic) Q-switched laser is able to achieve a shorter output pulse. The Q-switch acts as a high-speed shutter, allowing the RevLite® laser to produce peak power output of 200 megawatts in a 5 – 20 ns pulse width. This creates a PhotoAcoustic effect, delivering peak energy with such force that the target molecule vibrates and shatters. The energy is delivered throughout the epidermis faster than the normal relaxation time of healthy tissue. As a result, this technology enhances safety and eliminates the need for skin cooling or any concern for scarring.
During your Revlite Rejuvenation procedure, a special hand piece is passed over the treatment area, dispensing the focused laser energy deep within the targeted tissues in a brief treatment that takes only about 10 to 15 minutes to perform. Facial lines and wrinkles, and discoloration and age damage on the face and other areas of the body, are ideally suited for treatment with the Revlite Rejuvenation procedure. The Revlite system offers gentle treatment of cosmetic issues, achieving results and encouraging the development of the skin's natural collagen, which softens wrinkles and lines while firming and toning the skin in the treatment area.
There is no downtime associated with the Revlite Rejuvenation treatment, and most individuals can resume their normal activities right after the procedure. You may experience some slight, temporary redness right after the procedure, which usually disappears within a few hours to a day after treatment. You can expect to see initial results right after treatment, with continued improvements during the weeks following treatment, as new collagen continues to form in the treatment area. Most men and women find they need from 3 to 5 sessions to achieve the results they desire.
FOR TATTOO REMOVAL:
Delivering 1064 nm and 532 nm, with MultiLite Dye Handpieces extending the wavelength capabilities to include 585 nm and 650 nm, RevLite SI provides the versatility you need to target the full color spectrum of tattoo inks. It also allows you to perform non-ablative skin resurfacing, wrinkle reduction, and acne scar reduction, and is proven effective on dermal and epidermal pigmented lesions, including melasma.
RevLiteSI's advanced technology features include:
SmartInfiniteTM (SI) Handpiece
MultiLite Dye Handpieces (585 nm and 650 nm)
532Lite Handpiece
PhotoAcoustic Technology Pulse (PTP)
Precision Beam Technology
Precision That's Quick and Easy
The Smart Infinite (SI) Handpiece provides continuous 0.1 mm micro-adjustments in spot size, enabling you to easily select the largest spot size with the highest fluence for faster and more efficient treatments. The spot size setting is automatically communicated to the laser control system, making spot size changes quicker and easier than ever.
More Capabilities
RevLite SI includes MultiLite Dye Handpieces that extend the laser's wavelength capabilities. The 585 nm (yellow) and 650 nm (red) wavelength handpieces allow for effective full-color tattoo removal.
For precisely treating small pigmented lesions at very low fluences, the 532Lite Handpiece with spot sizes in continual 0.1 mm increments is also part of the RevLite SI system.
Greater Efficacy and Comfort
With proprietary PhotoAcoustic Technology PulseTM (PTP), RevLite SI takes power and short pulse duration one step further. Our exclusive PTP is a unique dispersion of energy that delivers very narrow pulse widths at peak power, for efficient removal of unwanted pigment. Clinical studies indicate that the PTP mode offers greater efficacy and increased patient comfort for skin revitalization.